Top 10 Best Medical Marijuana Doctors in San Diego
1. San Diego Medical Marijuana Card – Online Evaluations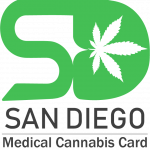 "Medical Marijuana Card – Online Evaluations" provide medical cannabis recommendations to qualifying patients in San Diego and other areas. Their doctors believe in the therapeutic potential of cannabis, and their extensive experience helps us provide the best services to patients who seek medical marijuana care.
Location: San Diego, CA 92117, USA
2. Heally San Diego

"Heally San Diego" is one of the licensed CA MMJ Doctors. Every evaluation is 100% confidential, secure, and HIPAA compliant. Simple pricing with no hidden fee, every evaluation costs includes Card. How it works 1). Sign up. An easy and intuitive form makes it simple to create an account. 2). Connect to your Doctor with a doctor through video, audio, or messaging within minutes. 3). Work one-on-one with your doctor through your evaluation and receive your recommendation instantly. 4). Print your recommendation immediately and get a hard copy mailed to your address
Location: San Diego, CA 92109
3. San Diego Medical Marijuana Card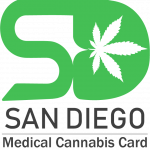 "San Diego Medical Marijuana Card" is a team of experienced licensed health physicians who aspire to provide cannabis care to patients across the United States. We stand firm in our belief in providing cannabis recommendations to patients with a qualifying medical condition.
Location: San Diego, CA 92109
4. The Healing Center San Diego

"The Healing Center of San Diego" is a city and state licensed medical & recreational cannabis cooperative located in San Diego, California. We provide the finest products in San Diego, including a large variety of medicated flowers, edibles, oils, CBDs, and waxes. They promise that all of their employees have vast knowledge of the cannabis plant and the products that they offer.
Location: San Diego, CA 92108
5. San Diego Evaluations

"San Diego Evaluations" office is by appointment only. San Diego Evaluation is rated the Number One Medical Marijuana Evaluation Center in the San Diego area. They provide those in need of medical marijuana a positive, stress-free environment where patients can receive a low-cost professional evaluation by a licensed medical physician. If you suffer from chronic pain, cancer, anorexia, arthritis, AIDS, or any other illness for which marijuana provides treatment and relief, qualified patients will receive a physician's recommendation allowing them the legal use of Medical Marijuana. San Diego Evaluations are open five days a week so stop by today or call for an easy telephone pre-evaluation to see if you qualify!
Location: San Diego, CA 92126
6. Holistic Enterprise Medical Partners

"Holistic Enterprise Medical Partners" is owned by a Medical marijuana doctor (cancer, pain, anxiety, depression, insomnia, fibromyalgia, MS, migraines) Medical cosmetic procedures, dermal fillers. Platelet Rich Plasma for facial rejuvenation For sports injuries, tendinitis, knee pain, arthritis)
Location: San Diego, CA 92108
7. 420 Downtown Evaluations

"Downtown Evaluations" provides San Diego County with evaluations from a professional Medical Marijuana Doctor. They offer quality service at an unbeatable price. They also claim price match from any other doctor. Last patient is 30 minutes prior to closing.
Location: San Diego, CA 92101
8. Alternative Care Clinics

At "Alternative Care Clinics" believe in serving their patients in a safe, comfortable and professional environment. Patients can be evaluated by a reliable, qualified, and compassionate CA licensed physician to see if medical marijuana is right for them. Their goal is to provide patients with access to alternative therapies and accurate information regarding medical marijuana. They also provide law enforcement and co-ops with reliable and consistent verification of patients. They are 100% HIPAA compliant and protect patient privacy at all times. They are dedicated to providing our community of patients with resources, support and compassion.
Location: San Diego, CA 92116
9. The Center for Medical Cannabis Education

"The Center for Medical Cannabis Education" are licensed healthcare providers who specialize in using Cannabis and phytocannabinoids (eg, THC, CBD) to treat human illness and disease. They do not sell or dispense any marijuana or hemp products. They educate their patients on the risks and benefits of cannabis use for medical purposes. They advise patients on the methods of administration (eg, vaporizing v. smoking v. ingesting), potential side effects, potential interactions with prescription medications, and much more. They offer both in-office and telephone-based consultations. Their guidance is backed by the latest clinical research and emphasizes safety.
Location: Encinitas, CA 92024
10. MMJ Doctor Chula Vista

"MMJ Doctor Chula Vista" believes that cannabis is the future of the pharmaceutical industry. They have a team of licensed medical health professionals who help people get easy and quick medical cannabis recommendations, renewals, and growers' licenses. Their team is highly qualified and has years of experience in the industry. They strive to provide our patients with the best healthcare services without any hassle.
Location: Chula Vista, CA 91911