Sausage Stuffed Peppers With Cannabutter
If you're looking for a fun alternative to dinner this week, try out our Sausage Stuffed Peppers With Cannabutter.
Enjoy a hearty and herby meal loaded with savoury flavors and we can't leave out the cannabutter, can we?!
Plus, the entire bowl is an edible too.
This weed edible dinner recipe is satisfying and one of the best comfort foods there is. A few steps, a slide into the oven, and you're on your way to taste-ville!
What's In The Sausage Stuffed Peppers With Cannabutter?
Garlic and cheese – these two ingredients are the best couple! One is gooey the other adds so much flavor to any dish.
Sausage and herbs – without sausage, where would we be? Sausage lends so much delicious fat to your dish, and the herbs are like frosting on a canna-cupcake. Always use fresh ingredients. Basil is so good fresh!
Easy to Bake – besides the easy ingredients, this is easy to make too. Set aside about 1 hour approx from start to finish. This doesn't include decarbing your cannabutter. FYI.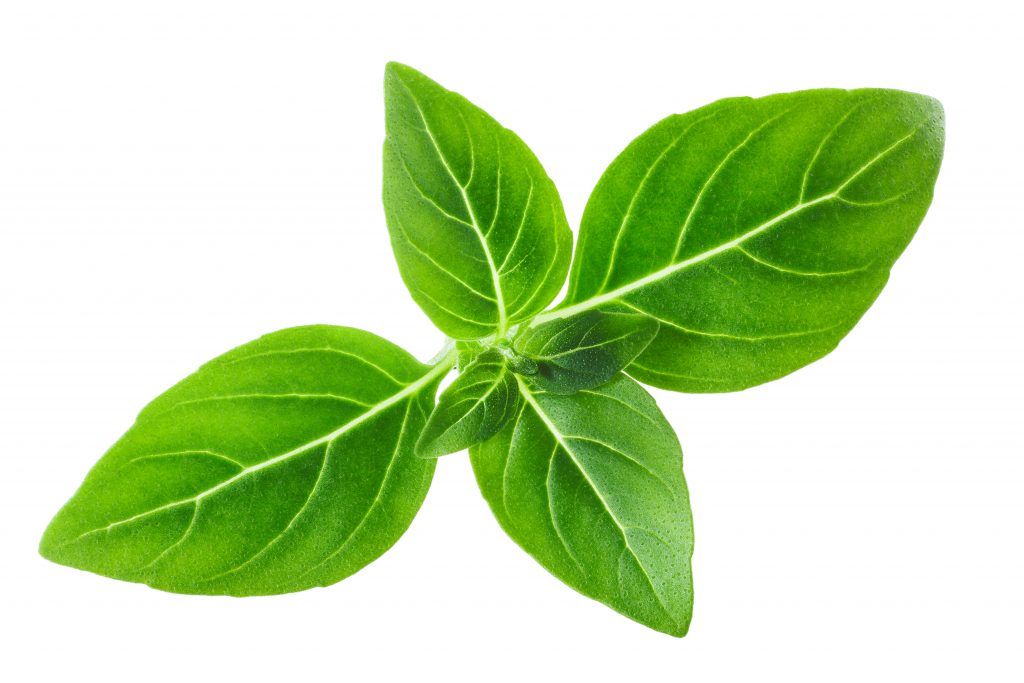 How Do I Make Cannabutter?
The star ingredient needs no introduction, but in case you haven't made it before, here's how below.
Make sure you decarboxylate your cannabis first too! This is such an important step you absolutely can not miss.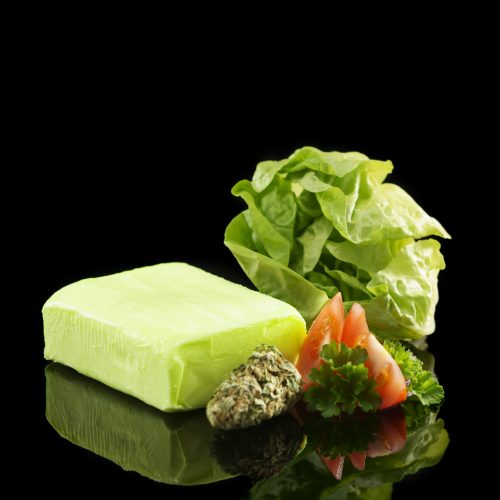 Servings: 1 Cup
Calories: 1628kcal
THC: 700-1400mg
Author: Steph Van De Ven
Instructions
Decarboxylate your weed by spreading your cannabis evenly on an oven tray And coat with aluminum foil.

Place in the oven on 240F/115C for 25 till 45 minutes, and then let it cool.

Grind your dry cannabis or chop it till fine.

Place the cannabis in a strong mason jar, add butter and (1 tsp of sunflower lecithin)(optional)

Place your closed jar in cold water and let it come to a boil, Boil for 2 to 3 hours.

Strain your butter through a cheesecloth.

Cool down

Now you can use the Cannabis Butter (Cannabutter)
Notes
If using a mason jar, be sure to start with cold water. Furthermore, it is imperative to let the water cool gradually so that your glass will not shatter.
The video guide might be slightly different than the blog recipe. The blog recipe is the most updated and accurate.
Nutrition
Calories: 1628kcal | Carbohydrates: 1g | Protein: 2g | Fat: 184g | Saturated Fat: 117g | Cholesterol: 488mg | Sodium: 1621mg | Potassium: 54mg | Sugar: 1g | Vitamin A: 5673IU | Calcium: 54mg
How To Make Stuffed Peppers – The Recipe
Make sure you have 6 of the same-sized peppers. If not, you may have one over-cooked, and another under-cooked.
When they are all cooked up and ready, you can place the 'lids' back on top for 'show'!
A deep dish is great, as long as it can fit 6 large bell peppers.
Hint: save some fresh herbs (parsley, basil, oregano) for the end and sprinkle on top.
Make sure you follow the decarbing, cannabutter and recipe below as closely as you can for best results!
Enjoy your Sausage Stuffed Peppers With Cannabutter!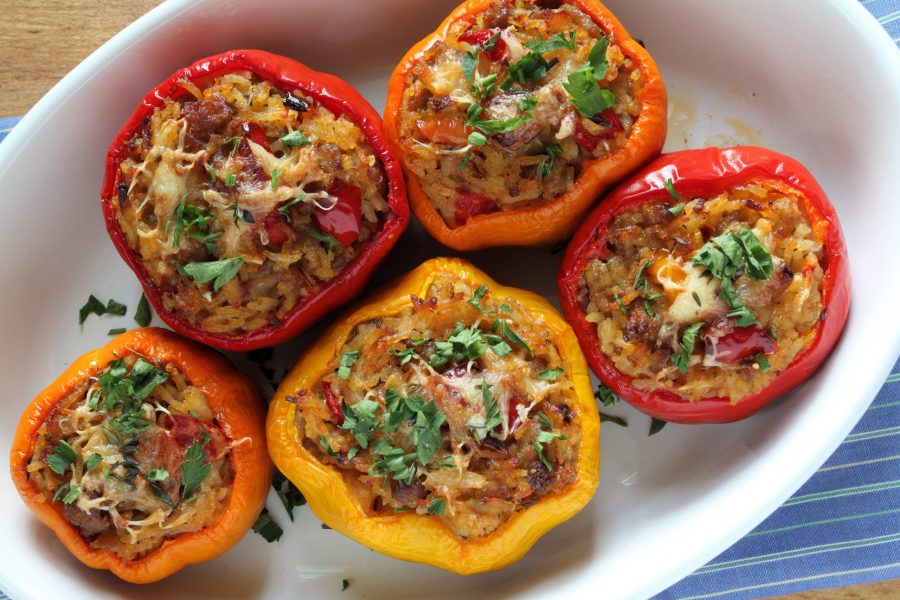 Servings: 4 people
Author: Steph Van De Ven
Cost: 20+
Ingredients
6

Bell Peppers

the larger the better

1

tbsp

Olive oil

4

tbsp

Cannabutter

1/2

cup

Chopped onion

white

1

lb

Italian sausage

removed from casing

1

cup

mushrooms

fresh

3

garlic cloves

minced

1

tbsp

oregano

freshly chopped

1

tbsp

parsley

freshly chopped

1

tbsp

basil

freshly chopped

1/2

cup

chicken broth

1

dash

salt and pepper

each

2

cups

shredded cheddar cheese

divided

1 1/2

cups

brown rice or quinoa

you choose
Instructions
Prep the peppers: Slice 1/4 inch off the top of the peppers like removing a lid. Remove the core and seeds as best you can.

Line peppers cut side up in a greased baking pan large enough to fit all 6.

Preheat oven to 375°F

FOR THE FILLING

Heat olive oil and onion in a large skillet over medium heat. Cook for 4 minutes until onions are soft, then stir in the sausage, mushrooms, garlic, oregano, parsley, basil, salt, and pepper. Now add the cannabutter.

Cook and break up the sausage with your spoon/spatula as best you can until the sausage is almost fully cooked through, for about 6 minutes.

While it's cooking, you can get the rice or quinoa started.

Stir in the chicken broth to the skillet with sausage. Stir in 1 cup of shredded cheese and all of the cooked rice or quinoa.

Spoon filling into each pepper, filling all the way to the top. Place on your cookie/baking sheet or large oven-safe dish so they stand up and don't fall over.

You can pour a little of water on the bottom of the pan, around the peppers, OR in an oven-proof dish next to the peppers so they stay moist. If you choose the latter, you can fill it up as full as you like.

Bake, covered, for 35 minutes or until the peppers are nearly fork tender. Remove from the oven, and sprinkle the rest of the cheese on top of each pepper. Return to the oven, uncovered, and bake for 5 more minutes.
If you're looking to up-level your canna-cooking game, you may want to start here.
For more recipes like this one, check out our recipe index here.
Share our post and comment below! We'd love to hear from you.
As always, happy canna-cooking!