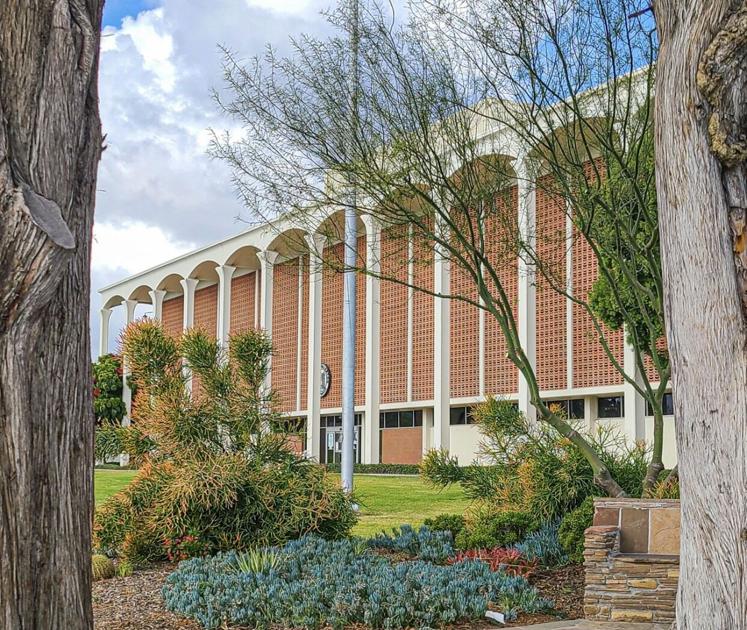 Fullerton City Council members voted, 3-2, to postpone further discussion on a potential amendment to the commercial cannabis ordinance until Feb. 16.
The ordinance, which allowed five dispensaries to have storefront access to customers, was officially passed in November.
This new motion, which was introduced by Mayor Pro Tem Nick Dunlap, would hold a special meeting where residents would be allowed to voice their concerns on the ordinance.
During public comments, multiple residents phoned in on the Zoom meeting to either voice approval or disagreement of the new plan of action. An interpreter was also present for Spanish-speaking residents who wanted to comment on the matter.
A Fullerton resident and mother of three opposed the date change and explained that she is a medical cannabis user of 15 years to help deal with chronic pain.
"You guys are trying to take an ordinance that went through all the various steps, multiple public comments to get to the point that we're at, and clearly there is a lack of education on how pot stores work," she said.
She added that her disagreement stemmed from the council's lack of acknowledgment to previous public comments and decisions.
One commenter informed the council that she and a group of other women who are parents have been waiting outside the city council chambers door for hours. Despite the cold and windy weather, they wanted to let the council know their presence and opinion on the matter. They asked the members to rescind the ordinance and postpone it for next month.
"These are the ladies, the parents of Fullerton in the wind, not in your home, not in your computer with your heater on with your blankets, these are the parents that are asking you to rescind the ordinance," the commenter said.
During the call, parents cheered in the background. After Mayor Bruce Whitaker let her know she was going off course on the topic and suggested they go home so they could be more comfortable, the speaker let the council know she deserved time to discuss her stance further.
"We need our council people to listen. We want Silva to listen to us. We want Ahmad to listen to us. We don't have anything against you. We just want you to listen," the speaker said.
Another commenter said he adamantly opposed the continuance. He added that it had been over a quarter-century since voters of California legalized medical cannabis statewide and over four years since adult-use cannabis was legalized.
The commenter continued to share his opinion even though Whitaker asked him to stay on the subject of continuance. He added his opposition to the fact that the council is revisiting this issue at all and how it should have been settled when legislation passed last year.
"You are allowing the $10 billion illegal cannabis market to continue and endanger the children of the city you're supposed to represent," the speaker said. "It should have been settled when the legislation passed last year."
Council member Jesus Silva from District 3 voiced his confusion on the motion Dunlap had suggested and asked for more clarification on the matter.
"To me that's just carrying it on," Silva said. "Right now, from the comments I've gotten and received about cannabis, it's been 'Keep it out,' they don't want it and what this item has said was to amend it as two buffers."
Council member Ahmad Zahra also shared his concern on the continuance of the item for next month, noting that the purpose for the current meeting was for public participation but doubted that the next special meeting would go differently.
"I don't know if just delaying something is going to make any changes or change the outcome," Zahra said.
Council member Fred Jung addressed a statement made during public comment regarding a lack of education about how cannabis shops work, and argued that it was not miseducation on the matter that had led them to this decision, but rather to encourage more public participation from both sides of the argument.
"I don't think that has anything to do with lack of education, I would tend to think that that's trying to educate ourselves more," Jung said.