Speculoos Cookies Infused With Cannabis
It's one of the Netherlands' most popular kinds of cookie. And today, we're making Speculoos Cookies Infused With Cannabis!
So what exactly is a speculoos cookie?
Otherwise known as a Dutch windmill cookie, the name Speculoos or Speculaas (speck-you-lass) literally means speculum or mirror.
These spicy, warm, and crunchy cookies are stamped or mirrored with decorations – most commonly; windmills, which of course are plenty in Holland.
For Christmas which is celebrated a little earlier in Holland, as opposed to North America, cookies are stamped with images of St. Nicholas.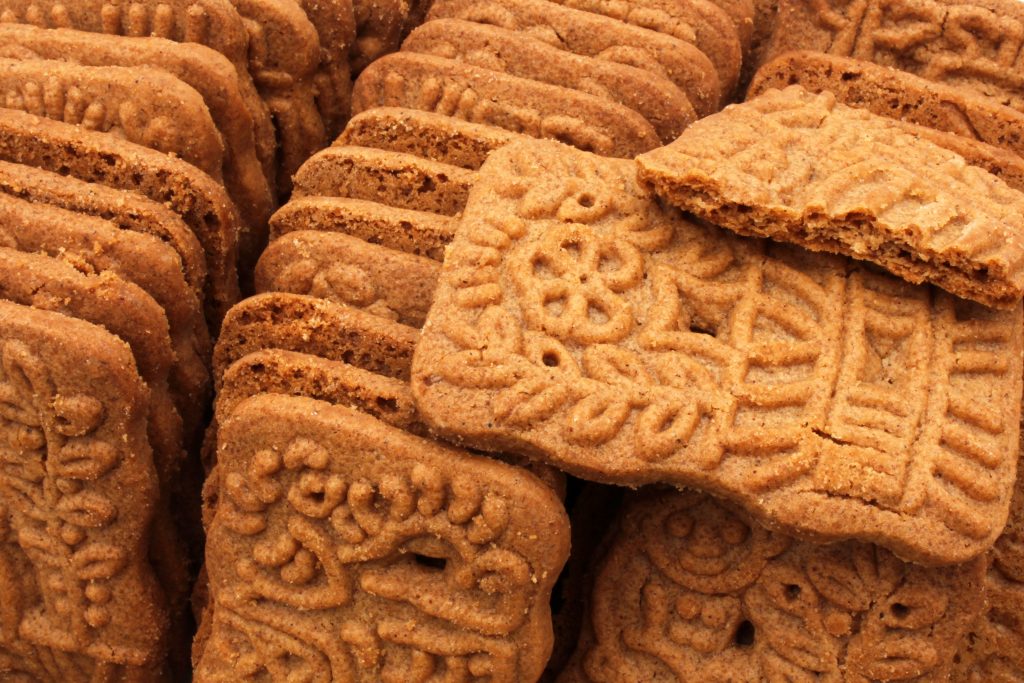 "Speculaaskruiden" is the Dutch word for the speculoos spices and it's made with cinnamon, cloves, ginger, and more warming spices you're going to fall in love with.
As a time-old tradition during "Sinterklaas" or Santa Claus in the Netherlands, on the evening of December 5th, children put their wooden shoes out before going to bed, and if kids are good?
They're rewarded by speculoos cookies in their shoes!
The surprising twist here is that we're using Cannabis butter to elevate our cookies and you're going to LOVE them!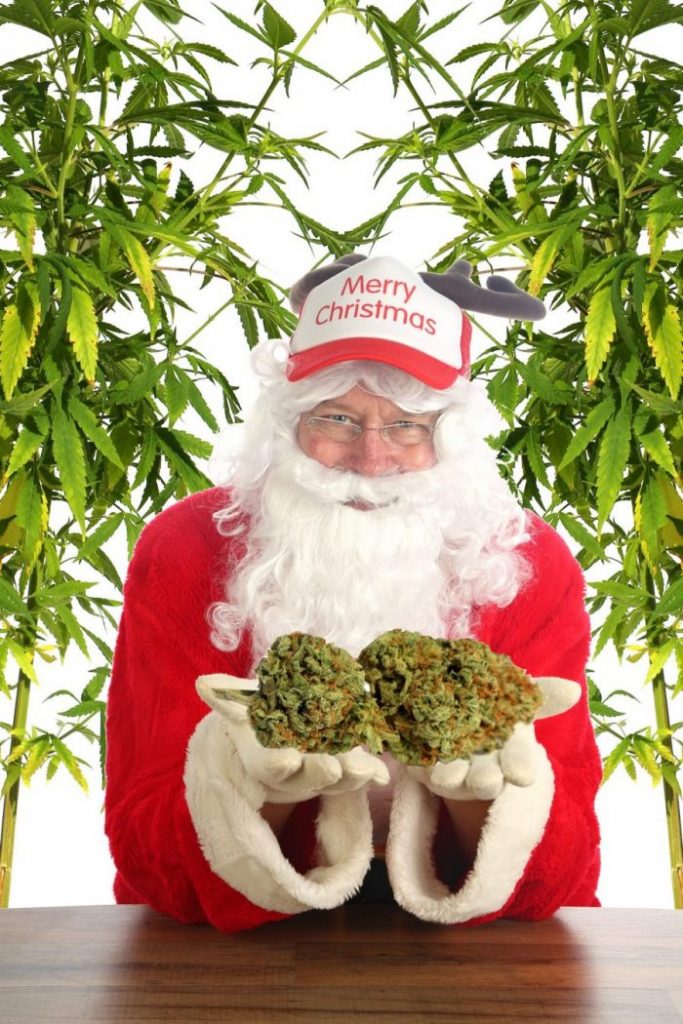 Consider adopting this Dutch tradition in your home if you like, or make a batch and share with friends during the holiday season!
Making Cannabutter for Cookies
Before you create speculoos, you'll need to make Cannabutter. If you have some on hand, perfect!
If not, we have the perfect recipe and instructions below.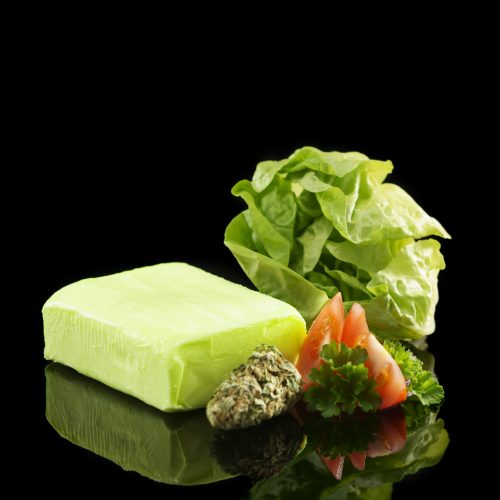 Servings: 1 Cup
Calories: 1628kcal
THC: 700-1400mg
Author: Steph Van De Ven
Decarboxylate your weed by spreading your cannabis evenly on an oven tray And coat with aluminum foil.

Place in the oven on 240F/115C for 25 till 45 minutes, and then let it cool.

Grind your dry cannabis or chop it till fine.

Place the cannabis in a strong mason jar, add butter and (1 tsp of sunflower lecithin)(optional)

Place your closed jar in cold water and let it come to a boil, Boil for 2 to 3 hours.

Strain your butter through a cheesecloth.

Cool down

Now you can use the Cannabis Butter (Cannabutter)
If using a mason jar, be sure to start with cold water. Furthermore, it is imperative to let the water cool gradually so that your glass will not shatter.
The video guide might be slightly different than the blog recipe. The blog recipe is the most updated and accurate.
Calories: 1628kcal | Carbohydrates: 1g | Protein: 2g | Fat: 184g | Saturated Fat: 117g | Cholesterol: 488mg | Sodium: 1621mg | Potassium: 54mg | Sugar: 1g | Vitamin A: 5673IU | Calcium: 54mg
Speculoos Cookies Infused With Cannabis
Grab your Cannabutter and your 'taste-buds', because whether you celebrate Sinterklaas or not, you can enjoy these cookies with tea time, coffee breaks or even on sandwiches!
My Dutch Mom loves to butter fresh slices of bread, throw some speculoos cookies in between and enjoy a cookie sandwich, so if this sounds tasty to you? Prost!
To get the cute look and feel of traditional windmill cookies, you can use an embossed rolling pin like this one, or a Dutch windmill cookie mold like this one.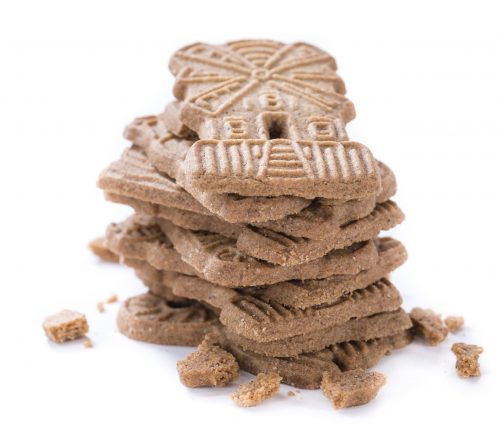 Author: Steph Van De Ven
Cost: 20-30
Speculoos SPICE Ingredients
1

tbsp

ground cinnamon

1 1/2

tsp

ground nutmeg

1

tsp

ground cloves

1

tsp

ground ginger

1/4

tsp

ground cardamom

1

tsp

white pepper

1/4

tsp

ground anise
Speculoos Cookies
1 1/2

cups

flour

1/4

tsp

salt

I love using Himalayan salt

1/2

tsp

baking powder

3 1/2

tsp

Speculoos spice blend

(above)

1/2

cup

Cannabutter

1/2

cup

dark rown sugar

1/2

cup

sugar

1

egg
Speculoos Cookies Infused With Cannabis
Combine Speculoos spices in a small bowl and mix until evenly distributed and set aside.

In a large separate mixing bowl, combine flour, salt, baking powder, and spice blend. Mix until all blended.

In another large mixing bowl,mix together the cannabutter, sugar, and brown sugar. Slowly mix in the egg.

Add in the flour mixture and combine until well mixed and dough forms.

Remove your dough from bowl and wrap with plastic wrap. Refrigerate for 4-6 hours.

On a floured surface, roll out the dough to a ⅛- to ¼-inch (3mm – 6mm) thickness.

Cut the dough into desired cookie shape.Optional: use speculoos style cookie molds to shape cookies.

Place cookies on parchment covered baking tray and bake at 350°F (175°C) for 12-14 minutes.
What are Some of Your Holiday Traditions?
Share in the comment section below, we'd love to hear from you.
If you're starting to cook with Cannabis, or you are a seasoned Canna-Chef, check out more recipes here.
For great ideas, pairings and cooking products, check out these products.